Due to the guidelines issued by the Government in response to the COVID-19 Pandemic I have transferred my counselling service to online and I am seeing all clients by either Zoom or Telephone. I will be returning to face to face counselling in Portsmouth in September 2021. I will continue to offer online counselling alongside face to face counselling.

I also offering counselling in Westbourne and Chichester
Contact

Karin

 07455 663949

Fees
Individuals £55.00
Couples £65.00
Individual students & low income £50.00
Counselling Qualifications

Degree BA (Hons) Humanistic Counselling – University of Chichester – 2008
Dip Humanistic Counselling – University of Chichester – 2006
Cert Counselling Skills  – Chichester College – 2003
Other Counselling Training
Cert Couple Counselling – Basingstoke Counselling Service
Teaching Clients Mindfulness Skills – Grey Rock
Foundations of CBT (CBT with Heart) – Hemmings Field Associates
Diploma in (NLP) Neuro Linguistic Programming (INLPTA)
Diploma in (NLP) Life coaching (INLPTA)
Working with Addiction – Sussex Alcohol & Substance use Service (SASS)
Applied Suicide Intervention Skills Training (ASIST)
Certificate in Trauma Therapy – Wealden College
Diploma in Trauma Therapy (attendance only) – Wealden College
TA 101 – Introduction to Transactional Analysis – Link Centre
OCST4 – Certificate in Online Counselling for Audio & Webcam (2020)
 ACT (Acceptance Commitment Therapy) Training
ACT – Introductory Cert – Lucy Dorey at Evolve Training & Therapy
ACT – Intermediate Cert– Russ Harris
ACT – Advanced Cert – Russ Harris
ACT – For Brief Intervention –K Stosahl & P Robinson
ACT – Self Esteem – J Oliver & R Bennett
ACT – Advanced Skills – Steve Hayes
ACT – The Matrix – Benjamin Schoendorff
ACT – Anxiety & Depression – Russ Harris
ACT – Experiential Client Work – Robyn Walser & Matt Villatte (ACBS)
ACT – Master Class – Shame & Self Criticism – Jason Luoma & Jenna LeJeune (Contextual Consulting)
ACT – Master Class – Robyn Walser
ACT – Trauma and Mindfulness – Russ Harris
ACT – Working with Grief – Ray Owen
ACT – FACT – Focused ACT for brief counselling – Russ Harris
ACT – The Therapeutic Relationship – Kelly Wilson
RFT – Relational Frame Theory Training

RFT – Relational Frame Theory – J Oliver & R Bennett
RFT & ACT – Mastering the Clinical Conversation – Matt Villatte
CFT Compassion Focused Therapy Training
CFT – Compassion Focused Therapy – Paul Gilbert
CFT – Advanced Skills Compassion Focused Therapy – Paul Gilbert
CFT – Working Compassionately with Anger – Proff Russell Kolts
CFT – Chairwork & Digital Applications Online – Dr Tobyn Bell & Dr Alison Dixon
Couple Counselling
Cert Couple Counselling (Basingstoke Counselling Service)
Cert Couple and Family Counselling (Wealden Institute)
Cert Couple Counselling  (The Link Centre)
Introduction to IMAGO Therapy – Kalanit Ben-Ari
Introduction to Gottman Principles (Level 1) Ongoing – Dr WIlliam Bumberry
About Me
Welcome and thank you for taking the time to read my profile. I am an experienced and qualified (BA Hons), Individual and Couple Counsellor and Co-founder and Partner of Portsmouth Therapy Partnership.
As a Counsellor and also as a person on my own personal journey I am continually made aware that we all experience challenges and difficulties in our lives and it is by working through these challenges that we continue to develop and grow. However, sometimes this can feel too hard or we may feel too stuck in old unworkable patterns of behaviour and thinking to make the changes we need, alone. This is when we may decide to seek out a professional counsellor.  It can be a big deal to come to the realization that something in our lives is not working and that we are ready to seek the support we need in order to move on, however, this is where change begins to happen.
Many people choose to see me to find a way through their distressing work or personal issues, so that they can make new choices, let go of the past – when it is no longer helpful, learn new skills and move forward with their lives.
I provide a confidential space, free from preconceptions and assumptions, allowing you to talk openly about the issues which are causing you difficulty. The warm and professional environment I provide will enable you find new perspectives on how to live your life. My role as a counsellor is to understand, without judgement your map of the world. It is important that you feel comfortable working with me as our therapeutic relationship will be the foundation for your therapy being effective.
I can support you in understanding yourself and your situation better and this will help us to identify the changes you need to make progress with your life. I work within the Humanistic model of counselling, this therapeutic model centres upon valuing and appreciating you as a person with focus upon your personal development. There are a number of ways that I work within the humanistic model of counselling and they include developing mindfulness skills, defusing from unhelpful thinking patterns and re-connecting to your values and goals, so that you can take action to lead a full and meaningful life.
Often it is our thoughts that get in the way of our lives and when we learn to see our thoughts for what they are, just thoughts; we can become much freer to get on with our lives, rather than being caught up in thinking. Pain and suffering are inevitable in life and yet we struggle to avoid this inevitability. However, in our counselling sessions you can experience how you can learn how to change the way you relate to your uncomfortable and unpleasant feelings, by making room for them to come and go. In this way you will find the psychological flexibility needed to get on with living the rich and meaningful life that we all seek.
I have much experience of working with clients with many different issues including anxiety, stress, depression, bereavement, relationship difficulties, anger, low self-esteem and addictions.
There is no "one size fits all" in anything in life and that includes therapy! Therefore, the way we would work together would depend upon you, your personality, you expectations, goals and issues. However, some of the models of therapy I use include:
ACT (Acceptance and Commitment Therapy), CBT (Cognitive Behavioural Therapy), NLP (Neuro Linguistic Programming) and Mindfulness.
Thank you for taking the time to read my profile.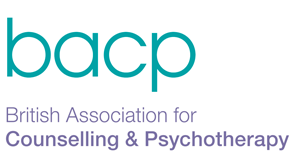 If you are unable to see me at Portsmouth Therapy Partnership at Gatcombe House and would prefer to see me in another location I also offer appointments in Chichester PO19 and Westbourne PO10.